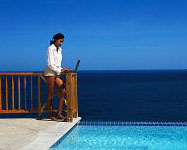 Now you can get 30% More MLM Leads when we call your mlm leads for you. Promotional offer ends soon.
We've had a lot of new users take advantage of our 30% more network marketing leads offer when you order Call Center Dial Time. Though we didn't dial on Monday due to the holiday, you can still take advantage of this great offer.
Order today and we'll send you a phone script template. Take a couple of days to get your phone script all setup. That way we'll begin to dial your list next week!
To receive the 30% more leads offer, use the following Passcode during your order to receive this promotional offer:
Call My Leads!
Sit back, relax and enjoy your evening. Let our callers do the heavy lifting so you don't have to!
Order your leads and call time now! Use Passcode: Call My Leads!