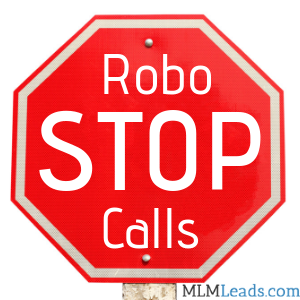 Have you been following the news lately about the FCC cracking down on illegal robocalls?
I think it is good news for legitimate marketers like you and me.
Let me explain.
Last week, the Federal Communications Commission (FCC) said they were cracking down on illegal robocalls. Specifically, they voted to allow cell phone carriers to automatically block robocalls for their customers.
One news outlet reported that there are 5 billion robocalls per month in the USA. That averages out to 14 calls per person per month. It's a big problem and a big annoyance.
Personally I'm glad the FCC is stepping in.
So while call-blocking apps already exist to block unwanted phone calls, you have to turn those apps on or off.
Whereas now, the FCC says that the wireless and landline phone companies can block unwanted calls without asking customers first.
The news also reported that the FCC is trying to get rid of "spoofed" numbers. That's when a scammer fakes the number on your phone to look like it's coming from the same area code you have, in an effort to get you to answer the call.
So what impact will robocall blocking have on your direct sales business?
Well, I think that these actions will actually help your business (as long as you're not engaged in robocalls or phone number spoofing).
The more that robocalls are blocked, the more people will trust that the phone call is a non-commercial call. The more they trust the call, the more they will begin to answer.
Fewer robocalls mean less competition for your prospect's attention.
Robocall blocking.. number spoofing blocking.. I'm all for it.
Stay tuned to see how it all plays out.
In the meantime, let me know if I can help you with your business prospecting. I have a great source of web traffic for your lead capture page. And I have great leads lists that you can dial into.
Thanks for reading.
To your success,