It's all over the news these days. Text spam. Consumers don't like it and mobile phone carriers are starting to block it.
And even worse..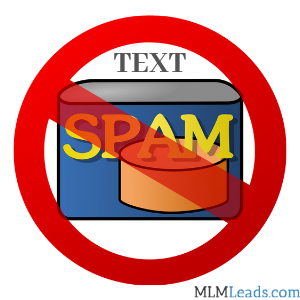 Consumers are filing lawsuits against MLM marketers that send text spam to generate mlm leads.. and they're winning!
Let's face it, text blasts are spam blasts.
Email blasts are spam blasts.
No one likes to be spammed, and now consumers are taking action.
So how do you get responsive bizop mlm web traffic to your lead capture page without spamming?
You use MyAutoPilot Web Traffic.
MyAutoPilot Web Traffic is 100% permission-based. We display our banner ads on high traffic consumer sites. Interested people click on our ads to learn more. They are immediately directed to your lead capture page.
Permission-based marketing is more responsive. Prospects actually want the information.
Are you ready to start your Permission-based, done-for-you-marketing?
Go here to get MyAutoPilot Web Traffic now!