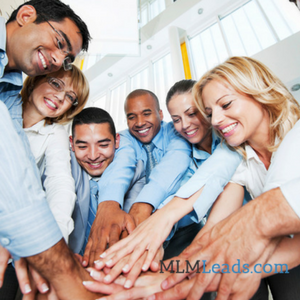 Are you looking for a great way to revive a sleepy MLM downline?
If so, consider a team click traffic co-op.
Maybe your downline is reluctant to place their own order. Or maybe they're not sure of what they're doing or how to go about it.
If so, then this is an ideal way to get them back into action.
Here's how a click traffic co-op can work for you..
* You control the participates. The more co-op participants, the bigger the traffic order. The bigger the order, the lower the traffic cost/click.
You collect the monies from your team, then place the one traffic order thereafter.
* Setup your URL rotator. Load your team lead capture pages in rotation as you specify. Then give us that rotator URL. That's where we'll direct your traffic.
Don't have access to a URL rotator service? No problem.
Just give us your list of lead capture page URLs. Tell us how many clicks of traffic each should receive. We'll take care of the rest.
* Tell us how fast to fill the order. Your traffic order will typically begin filling within the hour. If you want the order completed by a certain date, let us know. We'll work towards your desired completion date.
* Monitor the order fill. Monitor the progress by logging into your MLMLeads.com member's account. There you'll view the number of clicks of traffic delivered to date.
And, that's it!
Get your sales team into action today with your very own click traffic co-op!
If you have questions, call us at 785.539.6904. We're glad to help!
Thanks for reading.
To your success,