'Tis the season for shopping, and holidays of course.
It's also the time of year that some find it difficult to balance the holidays with prospecting and sponsoring.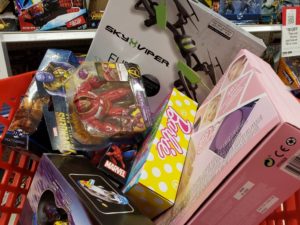 Contrary to what some may think, holiday prospecting and sponsoring has never been easier.
Just this morning, I spent an hour behind the shopping cart buying Christmas gifts at my local Target store.
And during that hour..
I generated 37 leads, and made 37 business presentations. I wasn't in front of a computer. And I wasn't bugging other Target store shoppers.
I did it all on autopilot!
As time permits, I'll follow-up with prospects on the phone. I may shoot them a text message to let them know I'm real.
Later when I'm browsing Facebook, I'll search for their name, phone number or email address. I'll send them a message and a link back to my profile page.
Growing a successful business doesn't always mean you have to work hard.
Sometimes you just have to work smart!
Automate your prospecting this holiday season with MyAutoPilot Traffic!
Click here to get started now.
Thanks for reading.
To your success,