This describes mlm leads generation and how to troubleshoot your mlm lead capture page optin rate.
Recently a user wrote-in asking..
"I received 60% optin rate on my first 72 clicks of traffic, then it dropped off. Why?"
My answer: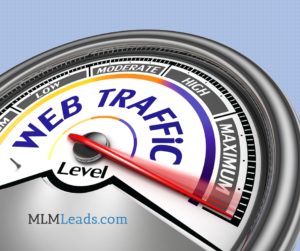 While I have no way to know what was happening at the lead capture page during the traffic order fill, I can tell you the sorts of things that affect your lead capture page optin rate. They include:
* Tracking Links – on occasion, a tracking link will become disabled by the tracking service. So when we direct traffic to the tracking link URL, the redirect is stopped and the prospect sees a blank page or a notification page that the link is no longer working.
Why do tracking links become disabled?
Tracking links most often become disabled when they generate complaints. As people begin to complain, the tracking link provider disables the link. So if you're using a tracking link with your MyAutoPilot Traffic, don't use the same link elsewhere in your marketing. That will help minimize the risk of your tracking link being shut down by the link provider.
At anytime you can test your tracking link by clearing your browser cache, then loading the link. Try loading the link on various device types and browsers.
* Redirect Timeouts – There are occasions that tracking links or even domain redirects take too long to redirect. The redirect hangs and the prospect sees a blank page. Though a click of traffic was delivered to the link you provided, prospects navigate away since it took too long for the page to be displayed.
* Webpage Timeouts – There are occasions when the page is slow to load and the page times out. Again, the prospect sees a blank page that takes too long to load so they navigate away. So while a click of traffic was delivered, no leads were captured.
We recommend a domain monitoring service like UptimeRobot.com to know when the website is not responding.
* Autoresponder Outages – Not many people are aware that autoresponder services have outages too. I know of one popular autoresponder service that is notorious for outages so be aware that it can happen. If you suspect there is an issue with your autoresponder, test the webform with some other email address that is not associated with the autoresponder service.
* Natural Ebbs and Flows in Traffic – There are natural ebbs and flows in traffic that we need to be aware of. There are times when it seems like everyone is opting into your lead capture page.. times when optin rates are thru the roof. And times when no one is opting into your page and you wonder if your page is broken.
Ebbs and flows in traffic happen and there is no way to predict how traffic will respond at any time and day. It is for that reason that we spread your traffic delivery over different times and different days. We have found that you get a better overall optin rate when we send your traffic at different times and days.
Though it is important to track each round of traffic to see if it is generating leads, it is more important to track the optin rate over time. That's a true measure of your lead capture page optin rate. If you see your optin rate deviate from the long-term optin rate, you should be concerned and can troubleshoot accordingly.
So while there is no way to know what was happening at your link or your lead capture page when we directed traffic, these are the issues that affect optin rates.
We always advise that you continuously monitor your lead capture page system. If you see an issue, let us know and we can pause your order fill. Once the issue is resolved, tell us to resume your order and we will do so.
Thanks for reading,



Enrique Garibay
MLMLeads.com