This describes how you can troubleshoot your mlm leads generation sales funnel system when things aren't working as expected.
Are you seeing email notifications of mlm web traffic hitting your lead capture page, but wondering why their are no optins?
We've had a few calls like this over the past week (especially from FFN, iPas users). So in today's newsletter, I'll describe methods that you can employ to troubleshoot your mlm lead generation sales funnel when you think that things aren't going quite as expected.
I recommend the following checks:
1) Did you pay your lead capture page hosting bill?
This sounds pretty obvious but there are times when billing fails. So even though your page may still be hosted on the Internet, your mlm leads end up getting posted elsewhere until you pay your monthly hosting bill.
2) Did you pay your autoresponder hosting bill?
Some lead capture pages employ a separate email autoresponder service for the optin webform. So, if you forgot to pay your bill, your lead capture page webform may no longer be working.
3) Is your mlm lead capture page online?
Some of the newer systems are having real issues with staying online. When in doubt, put a web monitor on the domain so you can tell how often the site goes down. I've seen one recent system go down daily; sometimes multiple times a day for extended periods of time.
Systems like MyCapturePage.com are known to be reliable in this regard.
If you need a website monitor, see our blog article for site monitoring tips.
4) Test your optin webform.
Even companies like Aweber have had service issues lately. So while the prospect may see your lead capture page, the webform may not capture leads due to the autoresponder service having issues.
If you opt into your lead capture page but don't have the lead sent to you, or if you don't find the lead in your system back office, look closer into the autoresponder service as to why it is not working.
5) How accurate is your tracking?
Over the past few days, we've been posting traffic to several new online systems. Some of those systems are having reporting issues.
As an example, we sent one user 84 clicks of MyAutoPilot Traffic to his lead capture page. His system back office reported 300+ clicks of traffic although we were his sole source of traffic. Another user of the same system received 24 clicks of traffic, yet the system reported 1 visit to her lead capture page.
Be aware that newer marketing systems may have reporting bugs that need to get worked out, while more "mature" systems tend to have those bugs already corrected.
6) Did we get the URL right?
When we setup your MyAutoPilot Traffic order to begin fill, we send you a confirmation email of the URL we're directing traffic to. Go to that URL. Fill out the webform. Then log into your system back office. Did the page view register in the system back office? Did you find the lead there also?
7) Are you using a "click track" link instead of a full URL?
Since we forward the prospects to your destination URL via our traffic rotator, your click track URL may not show a click even though visitors may be landing on your page. Some click track links track this page view. Others don't. When in doubt, give us the full destination URL instead of a click track link.
8) What do Google Analytics tell you?
With some of the more sophisticated lead capture pages systems, you can plant Google Analytics in your lead capture page. If you can do that with your page, please do so. That way you have real-time monitoring of all traffic hitting your page. You'll see our email telling you that you have a new visitor to your page. Simultaneously, Google Analytics will show you that the visitor is in fact on your page.
9) Does your system properly track browser forwarding?
Most people are used to clicking a link and then seeing their click count increase. However they are not accustomed to how we directed traffic since we don't give your link out for prospects to click on.
How our traffic works is that we display our ads on consumer sites around the Internet. When a consumer clicks on our ad, their browser is redirect to mlmleads.com and our traffic rotator. In real-time, we perform an order lookup to see who needs traffic. We see your order needs traffic, so we then redirect the prospect's browser to your destination URL in real-time.
Some online systems know how to successfully track our traffic rotation and browser forwarding. Some systems do not. Systems like MyCapturePage.com know how to interpret this sort of web traffic when delivered to their capture page. When in doubt, install Google Analytics on your site and watch the traffic hit your site. Our traffic will appears as "mlmleads.com" as the referring source.
10) Did you check it out as described above?
If you've done all the checks described above and something still isn't adding up, then it's time to let us know. We're humans and there is a chance that we did something wrong in the setup. If so, we'll check it out. If it is our fault, we'll admit it and get it fixed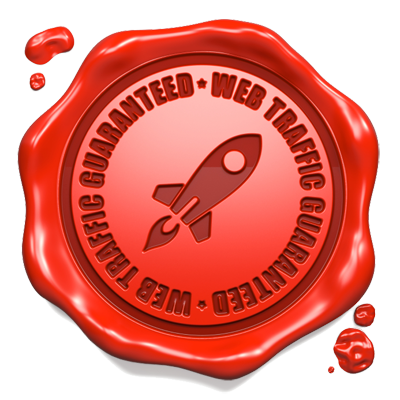 for you.
But just remember..
Although our website MLMLeads.com is available 24/7, our support staff is not. As normal people like to take evenings and weekends off to spend with our families, we like to do the same! So while we often monitor things over the weekend, we're not sitting by our computer monitoring every email every hour of the day. If there is an issue we need to look into, just let us know and we're glad to help!
In the meanwhile, if you need web traffic directed to your lead capture page, choose MyAutoPilot Traffic for your lead generation.
To your success,