This describes mlm leads generation and all about mlm lead capture page conversion rates.
It seems like every week, I have several extended conversations with customers that want to know about what to expect when they drive MyAutoPilot Traffic to their mlm lead capture page. While I'm happy to answer their questions, I remind them that I can't predict the future. If I could, then I wouldn't be writing this newsletter to you today. Instead, I'd be at some far-away exotic beach; one that did not have Internet access.
So let's talk about lead capture page conversions. Here's what I've seen when we drive MyAutoPilot Traffic:
* I've seen between 40 and 68% optin rates using my lead capture pages similar to that shown at right. I've found that headline and sub-headline made the most difference in the optin rate. Having a video, or not, didn't seem to have much affect on the optin rate. Most times I collect 3 fields of information – name, phone and email.
* Customers using MyCapturePage.com lead capture pages report optin rates of 30 to 50%. Those pages work really nice with our traffic. Leroy has some of those pages really dialed in. (Note: if Leroy makes a suggestion on how to modify your page to increase optin rates, please listen to his advise! He's know what he's doing.) Many there are collecting 3 fields of information on their page.
* Clinton Douglas called in this morning as I was preparing this newsletter. He said he's extremely pleased with the traffic. He's using LeadPages.net for his lead capture page hosting and getting a 35% optin rate if I recall. He's requesting a single field of information – email.
While some lead capture page systems generate leads by collecting prospect's information, other systems collect credit card payment in order for prospects to create "trial" accounts.
* We have one group that is achieving a 1% sales rate using MyAutoPilot Traffic. That 1% sales rate doesn't sound like much but it's actually pretty good when you consider..
** The web traffic originated by prospects clicking on a "make income from home" banner at a consumer site that then directed them to a lead capture with with a video presentation
** The video presentation gave them an overview then instructed them to pull out their credit card and create a "trial account"
In comparison to the 1% sales rate, most e-commerce sites strive to achieve 0.3-6% in sales conversions.
In doing research for this article, it was noted by many e-commerce marketers that..
*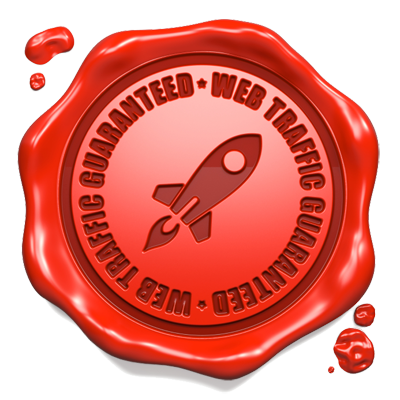 Big ticket items take more traffic to make sales. Some report that if they're able to achieve a 1/2% conversion on the traffic to a sale, that they would be ecstatic.
* Several reported that their web traffic appeared to shop their site using mobile devices,then go back later to the site using a desktop computer to make the purchase.
If you find that your traffic is shopping your site with a mobile device then coming back later via desktop computer, you may want to incorporate an optin form on your site, instead of trying to make the sale on the site directly in the first visit.
Unfortunately, most readers of this newsletter don't have Google Analytics available in their lead capture page. If it were available, you would be able to do a lot more tracking of your sales funnel and begin to optimize your marketing accordingly.
You should know that we can't guarantee your results. Everyone's lead capture page is different. Each person visiting the lead capture page is different. The results listed above are not typical for you. Your results will likely be different.
That said, MyAutoPilot Traffic is generating mlm leads and sales for many of our users.
I think it can do the same for you.
To your success,